#ISCWest 2020 is taking place virtually on October 5-7! Sign up today to get the latest updates straight to your inbox: http://ow.ly/RIm250AxZJL
Thank you #iscwest & @SIAonline for recognizing @bioconnect for our #mobileauthentiction innovation unifying digital and physical access. We seek to enable higher #trust in the connected world. #biometrics @FindBiometrics @duosec
FindBiometrics
@FindBiometrics
Excellent news, as @bioconnect recognized with prize at #ISCWest

Find out all about it here.

#biometrics #BioConnectLink #MobileAuthentication #BiometricAuthentication

http://ow.ly/ZsOR50AwPWK
Excellent news, as @bioconnect recognized with prize at #ISCWest

Find out all about it here.

#biometrics #BioConnectLink #MobileAuthentication #BiometricAuthentication

http://ow.ly/ZsOR50AwPWK
Twitter feed video.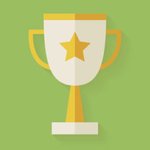 Big news. @GetSiteOwl just took top place in the Hosted Solutions/Managed Services category at the 2020 @SIAonline New Product Showcase!

Details: https://www.securityindustry.org/2020/07/09/security-industry-association-announces-winners-of-the-2020-sia-new-product-showcase-awards/

@ISCEvents @SSN_Talks #iscwest #isc2020 #securityaward #securitysystemnews #securitysystem #iot #security
Twitter feed video.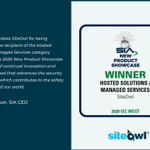 a big shout out to this CA security guard and his inspirational support for health care frontline workers #ISCWEST
Twitter feed video.
World News Tonight
@ABCWorldNews
WATCHING OVER: @DavidMuir reports on the frontline workers batting the coronavirus pandemic — and the hospital security guard in California making sure to cheer the staff on after every shift. https://abcn.ws/3f7xVC7 #AmericaStrong
Load More...